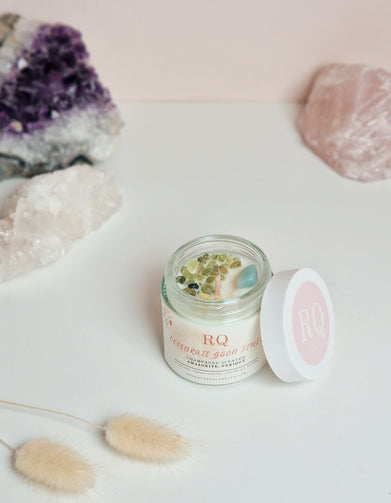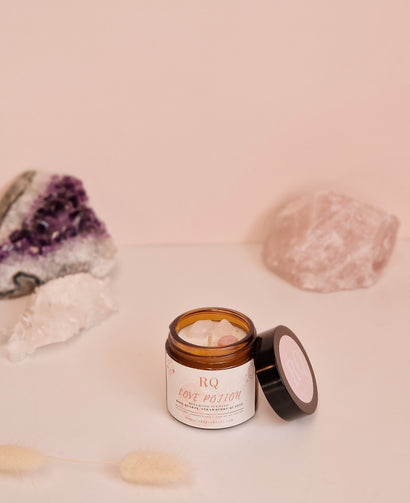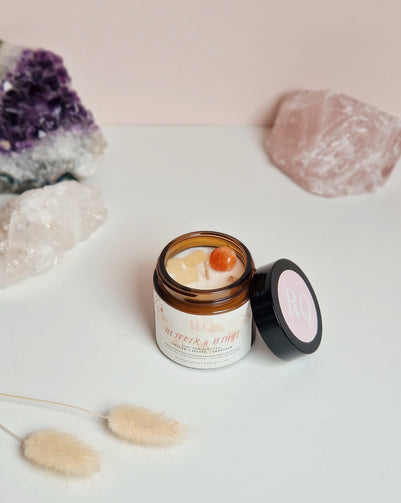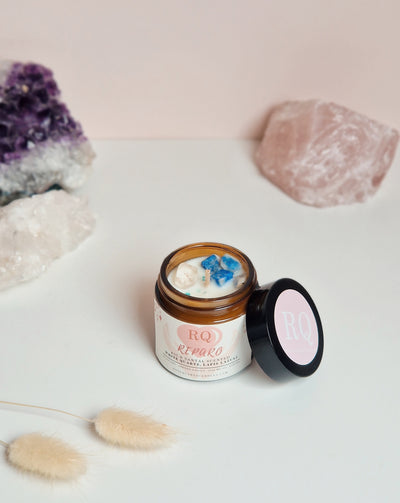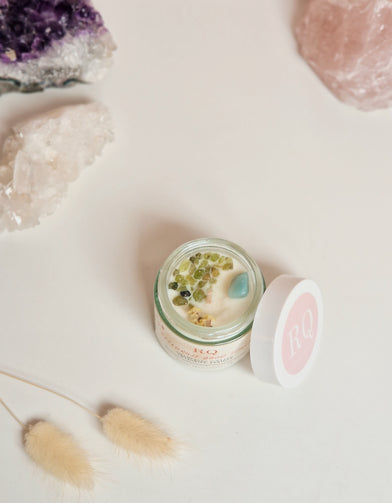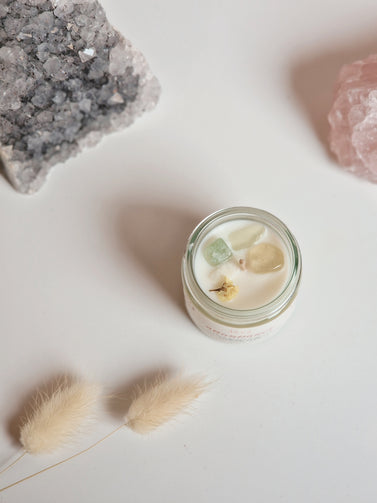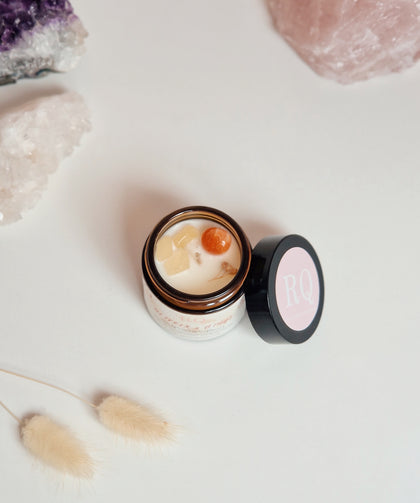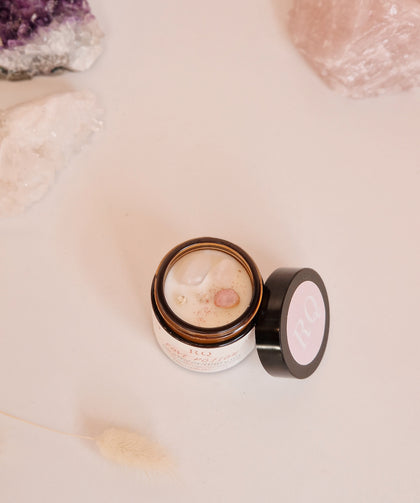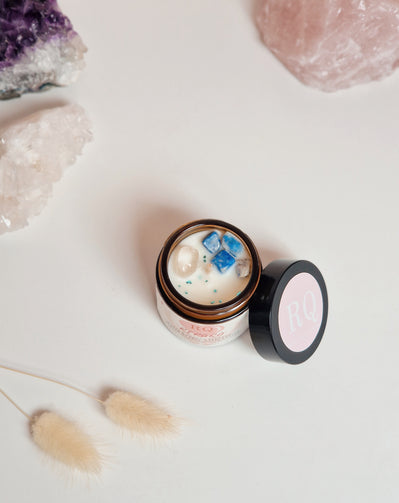 XS "Travel" Candles – 5 styles – Ambré and Clear Crystal candles
XS "Travel" Candles – 5 styles – Ambré and Clear Crystal candles
Regular price

Sale price

€11,00 EUR
Tax included.
Shipping
calculated at checkout.
Our smallest candles, perfect to take with you on a weekend or to light for some quick me-time or ritual. They are also perfect as tester to discover a scent. They each contain 1 or 2 small natural stone or minis of beautiful quality and which compliment the content and the scent as well as dry flowers. These candles are ideal to offer (to yourself too) as they are one of our current bestseller format.
They are available in 5 moods (scent+stone) : Celebrate good times (Champagne scented) with Amazonite and peridot, Abundance (Citrus Monoï scented) with jade and citrine, Love Potion (Rosewood scented) with rhodonite and rose quartz, Netflix & Binge (Popcorn scented) with carnelian and yellow calcite, and Reparo (Fig & Sandalwood), with clear quartz and lapis-lazuli.
They are each topped with one or 2 natural stone.s of beautiful quality complimenting the container and the scent, as well as dry flowers (dried in Belgium by a wonderful small business).
As every product that is handmade, they will all look different to a certain extent (different stones and sometimes a slightly lighter/darker color). It is what makes them unique and why we love natural handcrafted products so much.
Content
60mL (10-12h)
Couldn't load pickup availability