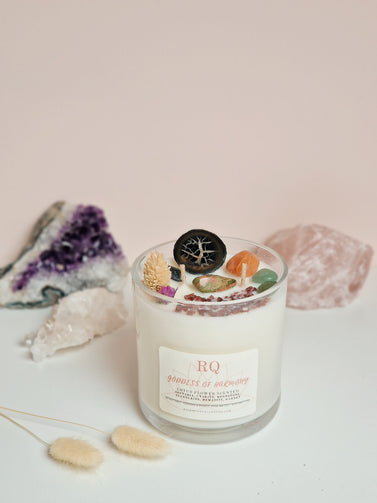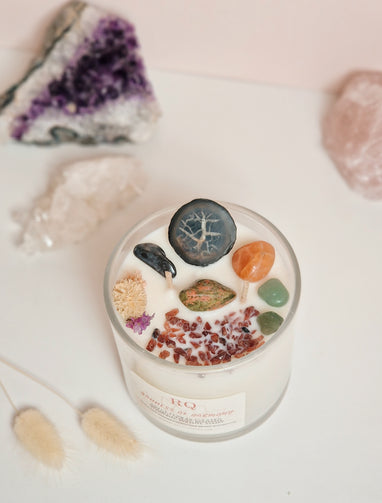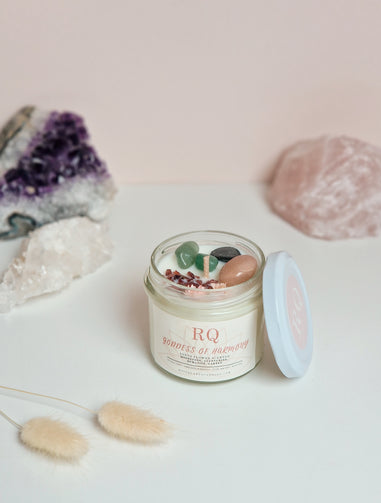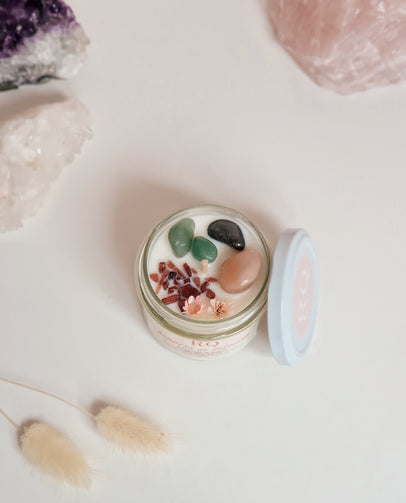 Goddess of Harmony crystal candles - Small and Large
Goddess of Harmony crystal candles - Small and Large
Regular price

Sale price

€17,00 EUR
Tax included.
Shipping
calculated at checkout.
Experience Balance with our "Goddess of Harmony" Crystal Candle
Discover the bliss of balance and serenity with our handcrafted "Goddess of Harmony" Crystal Candle series. Crafted to celebrate the divine feminine and the power of equilibrium, these candles are the perfect blend of elegance and tranquility.
Meticulous Crafts(wo)manship
Each "Goddess of Harmony" Crystal Candle is an embodiment of our devotion to artisanal quality. Hand-poured with eco-friendly, slow-burning soy wax, these candles promise a clean and long-lasting burn, filling your space with a peaceful and soothing ambiance.
Exquisite Fragrance 
Infused with our exclusive "Lotus Flower" fragrance, these candles offer a divine, uplifting aroma. The lotus flower, symbolizing purity and spiritual awakening, lends a serene, calming scent, transforming your environment into a harmonious haven.
Crystals of Balance
Our "Goddess of Harmony" candles come adorned with a unique selection of crystals, each carrying special properties:
- Aventurine: Known for its ability to promote harmony and balance.
- Moonstone: Associated with inner growth and strength.
- Garnet: Celebrated for its energizing and regenerative qualities.
- Hematite: Famous for its grounding and balancing energy.
Extra Unakite and Septaria for the Large
Opt for the Large "Goddess of Harmony" Crystal Candle for the added energies of Unakite, known for its spiritual connection, and Septaria, renowned for its calming and nurturing properties.
Harmony in Every Glow
Whether you're a seeker of spiritual growth, a lover of artisan-crafted candles, or simply someone who cherishes serenity, our "Goddess of Harmony" Crystal Candle is your perfect match. 
Are you ready to embrace the harmony? 
100mL (20h) / 400mL (75h)
Couldn't load pickup availability