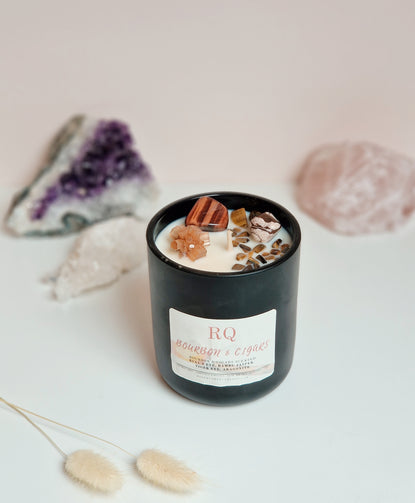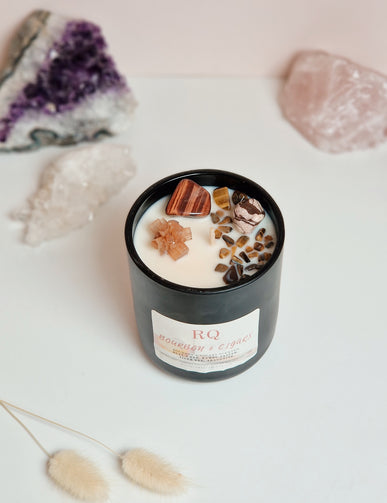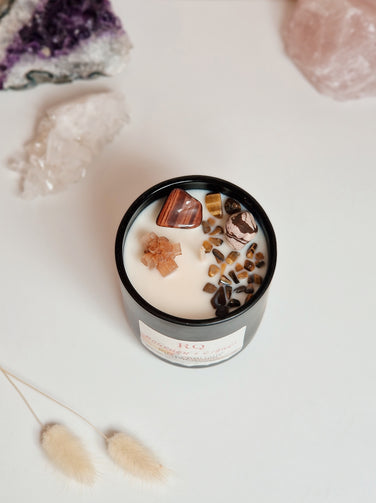 Bourbon and Cigars crystal candle
Bourbon and Cigars crystal candle
Regular price

Sale price

€35,00 EUR
Tax included.
Shipping
calculated at checkout.
Indulge in Opulence with our "Bourbon & Cigars" Crystal Candle
Experience the allure of sophistication and indulgence with our luxurious "Bourbon & Cigars" Crystal Candle. Crafted to evoke a sense of refinement and elegance, this candle transports you to a world of opulence and relaxation.
 Crafted with Opulence
The "Bourbon & Cigars" Crystal Candle is meticulously handcrafted using premium ingredients. Made with high-quality soy wax and infused with the intoxicating scent of bourbon and cigars, this candle sets the stage for an exquisite sensory experience.
Captivating Aroma
Immerse yourself in the rich and alluring fragrance of bourbon and cigars. The deep, smoky notes of bourbon blend harmoniously with the earthy, intoxicating scent of cigars, creating an ambiance of luxury and sophistication.
Crystals of Refinement
Adorned with carefully selected crystals, the "Bourbon & Cigars" candle embodies refinement and elegance:
- Bull's Eye: Known for its grounding and protective properties, fostering focus and determination.
- Bambu Jasper: Celebrated for its calming energy and ability to enhance relaxation and tranquility.
- Tiger Eye: Associated with abundance, prosperity, and confidence.
- Aragonite: Renowned for its stabilizing and grounding energy, promoting inner harmony.
Embrace the Opulence
Whether you're seeking a moment of indulgence or creating an atmosphere of sophistication, the "Bourbon & Cigars" Crystal Candle from Rose Quartz Candles is the perfect choice.
Step into a world of captivating scents, luxurious candlelight, and the positive energies of our thoughtfully selected crystals. 
300mL / +-55h
Couldn't load pickup availability