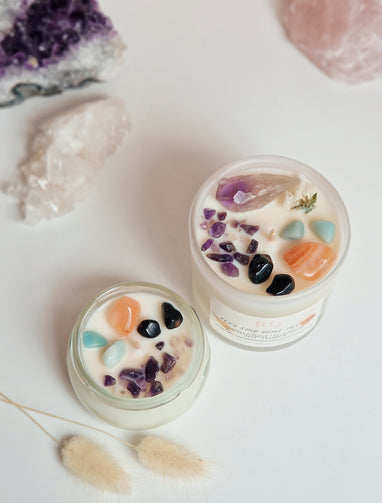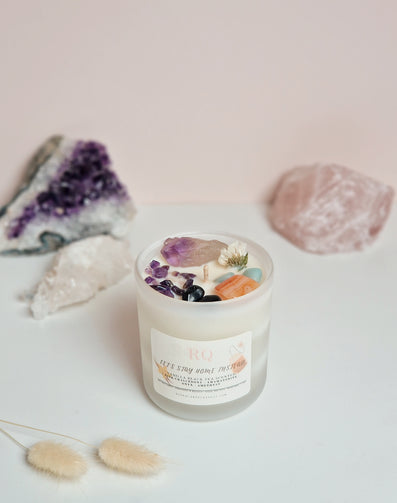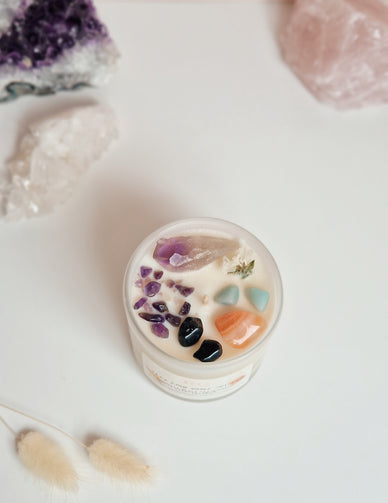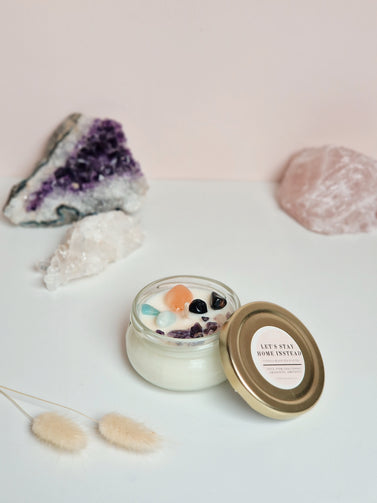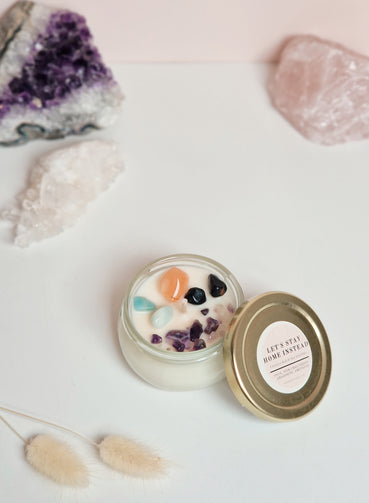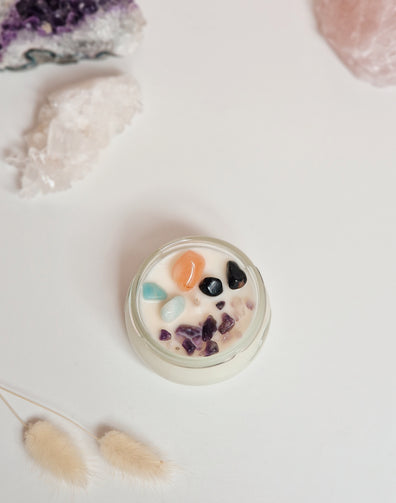 Let's stay home instead crystal candles - Small and Medium
Let's stay home instead crystal candles - Small and Medium
Regular price

Sale price

€17,00 EUR
Tax included.
Shipping
calculated at checkout.
Unwind in Comfort with our "Let's Stay Home Instead" Crystal Candles
Create your very own sanctuary of tranquility with our delightfully handcrafted "Let's Stay Home Instead" Crystal Candles. Crafted for those who find solace in the familiar and comforting embrace of their safe space, these candles embody the soothing charm of a cozy night in.
Each "Let's Stay Home Instead" Crystal Candle is a symbol of our commitment to superior craftsmanship. These candles are hand-poured with eco-friendly, slow-burning soy wax, ensuring a clean and long-lasting burn that fills your space with a serene ambiance.
Scent
Infused with our exclusive "Vanilla Black Tea" fragrance, these candles exude a warm, inviting aroma that perfectly complements the comfort of your home. The rich scent of black tea blends harmoniously with the sweet notes of vanilla, turning your living space into a haven of relaxation.
Crystals
Our "Let's Stay Home Instead" candles are topped with a selection of hand-chosen crystals, each with their own unique properties:
- Onyx: Known for its protective and grounding energy.
- Pink Chalcedony: Associated with compassion, nurturing, and love.
- Amazonite: Celebrated for its soothing and stress-relieving qualities.
- Amethyst: Famous for its calming and purifying energy.
A Size for Every Home
Choose between the small or medium size candles, each thoughtfully designed to cater to different spaces within your home. 
90mL (18h) / 300mL (55h)
Couldn't load pickup availability