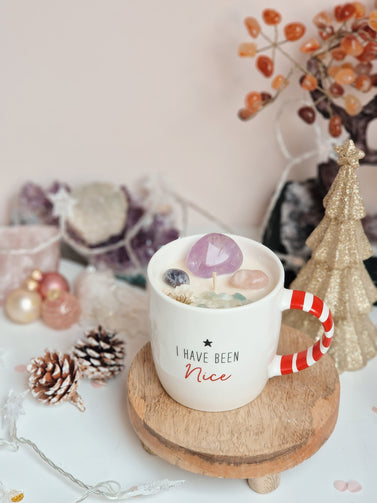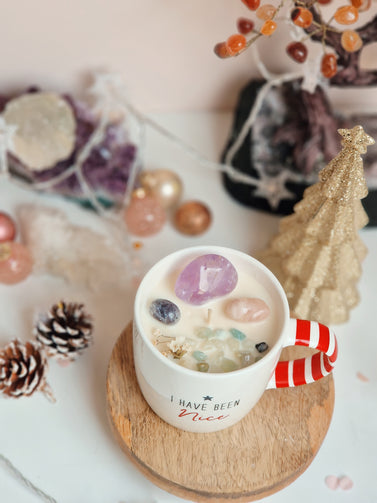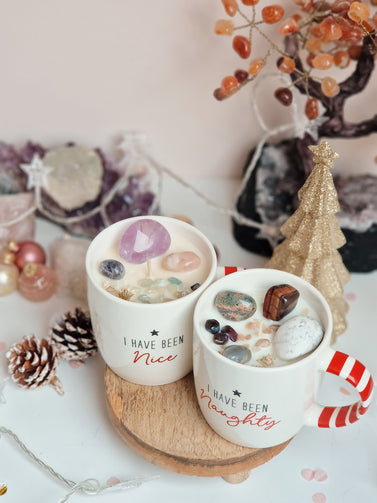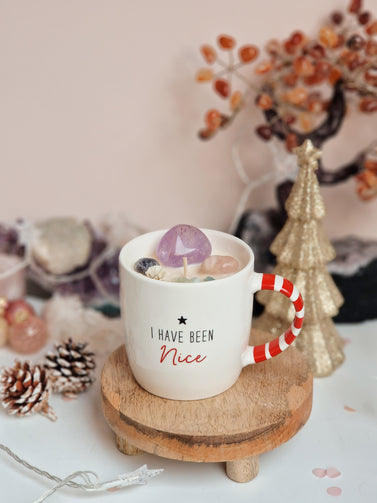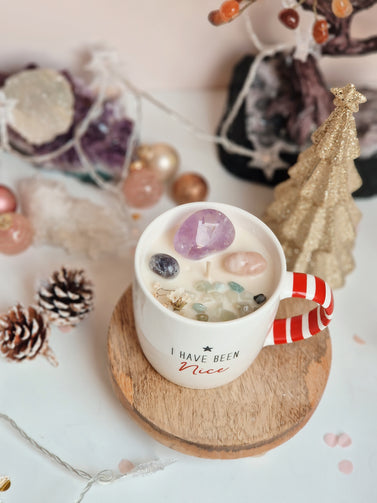 I've been Nice seasonal special - White musk scented crystal candle
I've been Nice seasonal special - White musk scented crystal candle
Regular price

Sale price

$44.00 USD
Tax included.
Shipping
calculated at checkout.
Introducing the "I've Been Nice" Seasonal Mug Crystal Candle – a charming addition to your winter decor that combines the warmth of a mug with the enchanting glow of crystals. Scented with the soothing fragrance of white musk, this candle, with approximately 350mL of aromatic delight and a burn time of around 60 hours, is designed to add a touch of magic to your cozy moments.
Immerse yourself in the comforting scent of white musk, as the "I've Been Nice" Mug Crystal Candle fills your space with a sense of serenity and elegance. Light it up to create a cozy atmosphere that invites you to unwind, reflect, and enjoy the simple pleasures of the season.
Topping this mug candle are four carefully selected crystals, each chosen for its unique energies and visual appeal:
Amethyst: Known for its calming and spiritual properties, amethyst infuses your surroundings with a tranquil and serene energy.

Iolite: A stone of inner vision and exploration, iolite enhances your introspective moments and encourages self-discovery.

Rose Quartz: Celebrated for its association with love and compassion, rose quartz radiates a gentle and nurturing energy.

Aquamarine: With its soothing and calming qualities, aquamarine complements the overall ambiance, creating a sense of tranquility.
The "I've Been Nice" Seasonal Mug Crystal Candle is more than just a candle; it's a delightful mug that adds a touch of whimsy and elegance to your winter rituals. The generous size and exquisite crystal adornments make it a charming centerpiece for your cozy moments.
As a special addition, explore its counterpart, the "I've Been Naughty," also available in the e-shop, for those looking to add a touch of mischievous charm to their winter festivities.
Content: Approximately 350mL (60 hours burning time)
Couldn't load pickup availability