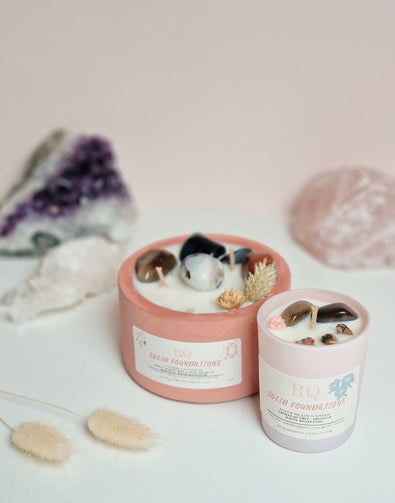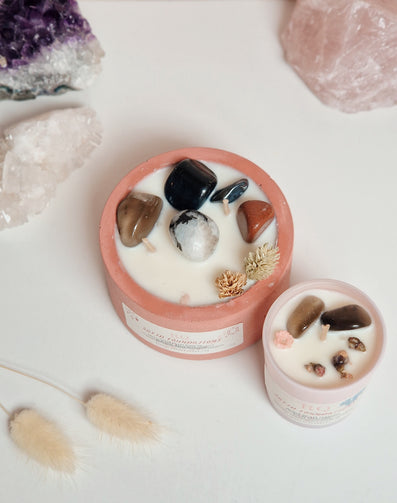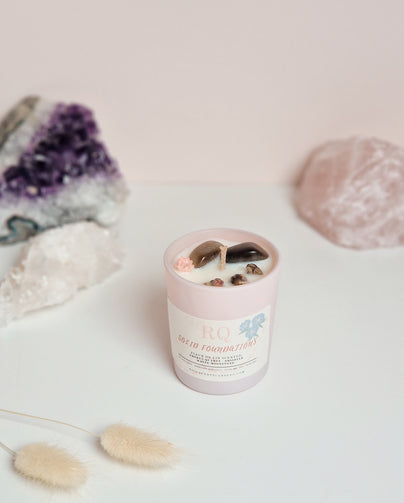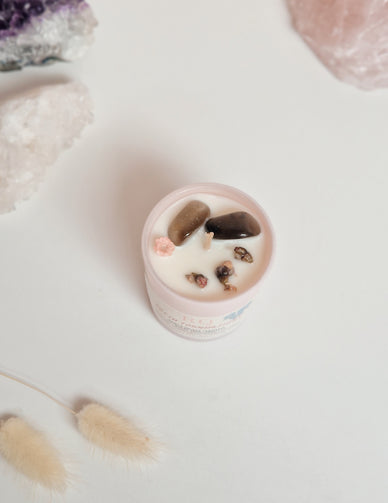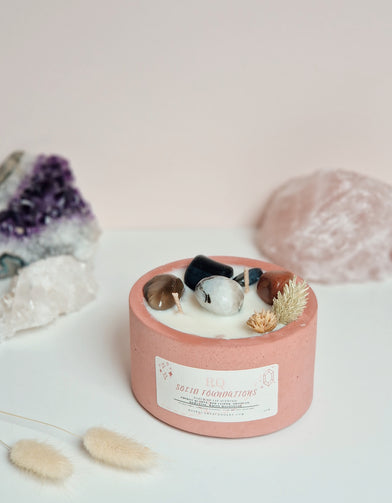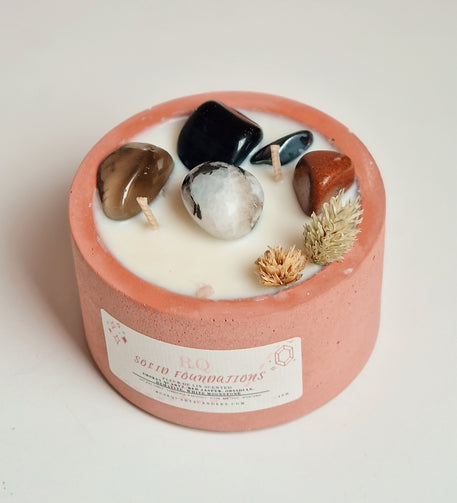 Solid foundations Crystal Candle - Small or Medium
Solid foundations Crystal Candle - Small or Medium
Regular price

Sale price

$15.00 USD
Tax included.
Shipping
calculated at checkout.
Introducing the grounding energy of our "Solid Foundations" Crystal Candles
Handcrafted with care, these candles infuse your space with a gentle, mesmerizing energy that exudes both warmth and sophistication.
Crafts(wo)manship at its finest
Carefully poured into an elegant glass (small) or beton (medium) vessel using eco-conscious, slow-burning soy wax, these candles promise a clean, enduring burn that casts a welcoming, intimate light across your surroundings.
The medium version in beton is there for a limited time only.
Irresistible "Fleur de Lin" Aroma
The essence of "Fleur de Lin" fragrance envelops our "Solid Foundations" candles. This delicate blend intertwines the soothing notes of linen flower, creating an atmosphere that is both comforting and invigorating – the perfect backdrop for a relaxing evening.
Crystals of Empowerment & Grounding
Topped with carefully chosen crystals, each possessing unique qualities:
Smokey Quartz: Known for grounding and detoxifying energies.
Obsidian: A guardian stone that shields against negativity.
White Moonstones: A symbol of intuition and balance.
Hematite (Medium only): Offers strength, courage, and stability.
Red Jasper (Medium only): Infuses vitality and a sense of security.
A Night to Cherish
Whether you seek a tranquil evening or aspire to infuse elegance into your surroundings, the "Solid Foundations" Crystal Candle is your ideal companion.
Ready to redefine your nights?
80mL (+-15h) / 250mL (+-45h)
Couldn't load pickup availability