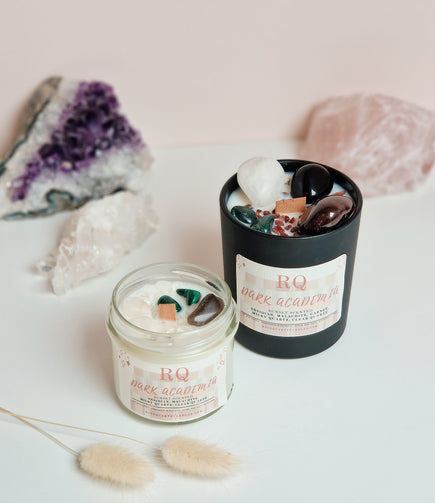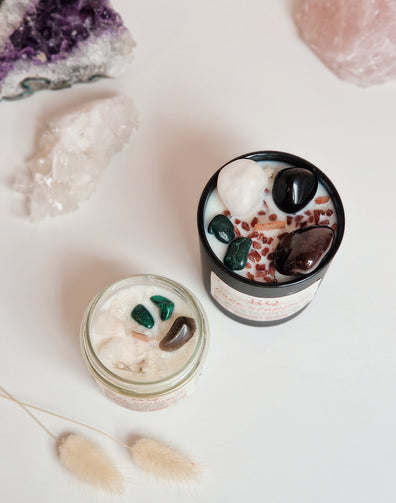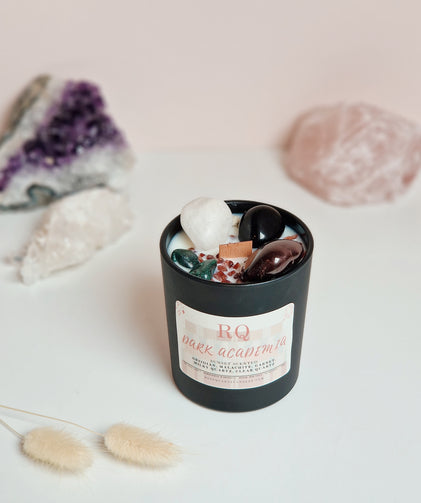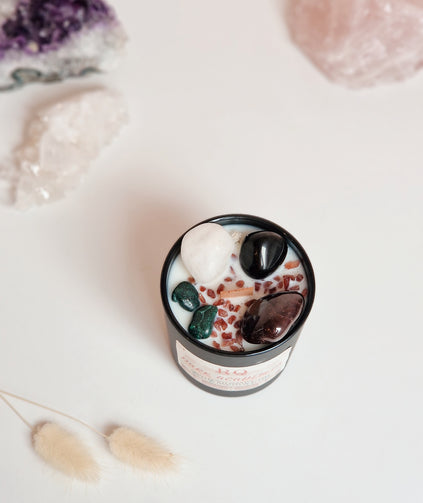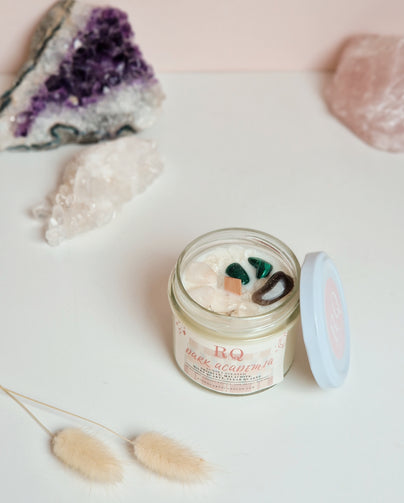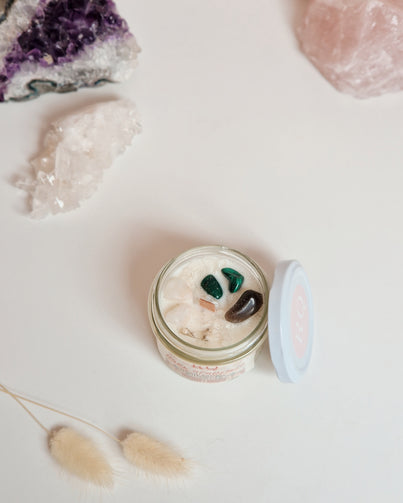 Dark academia crystal candle - Small and Medium
Dark academia crystal candle - Small and Medium
Regular price

Sale price

€19,00 EUR
Tax included.
Shipping
calculated at checkout.
Delve deep into the world of mystique and allure with our Dark Academia Crystal Candles. Conjuring up an ambiance of mystery, knowledge, and romanticism, these candles encapsulate the essence of the Dark Academia aesthetic, seamlessly blending the old-world charm with modern chic. 
Each Dark Academia Crystal Candle is a testament to our artisanal craftsmanship and dedication. Lovingly hand-poured using eco-friendly, slow-burning soy wax, these candles are designed to create an atmosphere of calm and tranquility. 
Scented with our newly arrived but soon to be a best seller, non-toxic "Sunset" perfume, these candles transport you to a world of warm, soothing sunsets, stimulating your senses and setting the perfect mood for relaxation or focused study. 
Crystals:
Our Dark Academia candles come toped with authentic crystals, each carrying unique properties:
- Milky Quartz: Known for its calming energies and ability to clear the mind.
- Obsidian: Often used for protection and releasing negativity.
- Malachite: Celebrated for its transformative and healing qualities.
Opt for the Medium Dark Academia Crystal Candle and indulge in the added garnet's revitalizing energy, known for its power in inspiring love and devotion.
Experience the Magic!
Whether you're a Dark Academia enthusiast or simply a lover of fine, artisan-crafted candles, this promises an experience like no other. 
Get ready to immerse yourself in the enchanting scent, the soothing glow, and the empowering energies of our meticulously curated crystal candles. 
Content
100mL (20h) / 200mL (35h)
Couldn't load pickup availability