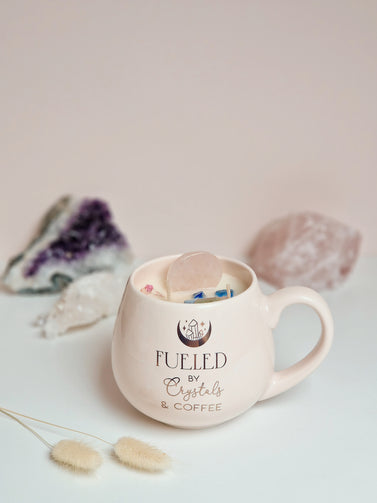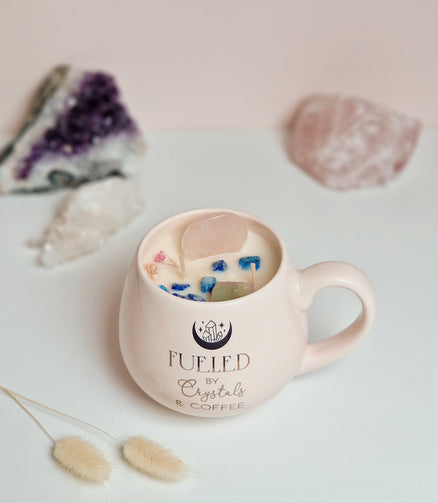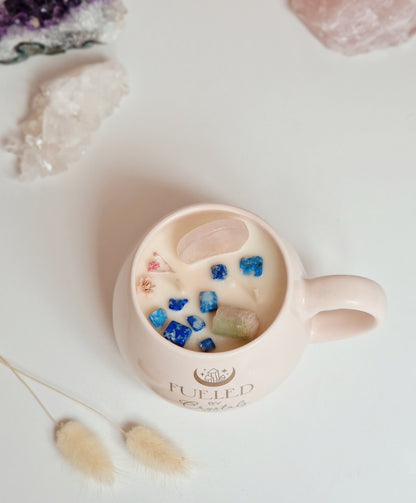 Crystals and Coffee crystal candle - Fall special mug
Crystals and Coffee crystal candle - Fall special mug
Regular price

Sale price

€49,00 EUR
Tax included.
Shipping
calculated at checkout.
Introducing the captivating "Crystals and Coffee Mug Crystal Candle" – where the realms of positive energy and cozy comfort intertwine. Handcrafted with utmost care, our crystal candles are the epitome of artisanal excellence, featuring a harmonious blend of soy wax and enchanting fragrances.
Immerse Yourself:
Ignite the senses and invigorate your space with the mesmerizing aura of the "Crystals and Coffee Mug Crystal Candle." Infused with the alluring essence of white musk, this candle transports you to a realm of serene sophistication and invigorating charm. Whether you're unwinding after a long day or setting the tone for a productive morning, let the delicate notes of our exclusive fragrance envelop you.
Crystal Magic:
Elevate your candle experience with meticulously selected crystals adorning each candle's surface:
Lapis Lazuli: A symbol of wisdom and truth, known to enhance intellectual abilities.
Watermelon Tourmaline: Famed for promoting creativity and emotional balance.
Rose Quartz Worry Stone: An embodiment of unconditional love and inner healing.
Hand crafted:
Every "Crystals and Coffee Mug Crystal Candle" is hand-poured using eco-friendly soy wax, ensuring a clean and slow burn that spreads tranquility throughout your space. Unwind as the gentle glow of the flickering flame pairs harmoniously with the crystals, creating an ambiance that soothes the soul and ignites inspiration.
Indulge in the exquisite fusion of crystals and comforting fragrance. Elevate your space, uplift your spirits, and bask in the radiant glow of the "Crystals and Coffee Mug Crystal Candle" – a masterpiece crafted for those who seek both solace and splendor.
Content:
+-450mL, 75h burning time, reusable mug
Couldn't load pickup availability